Blizzard Club Logo
Our new logo is an evolution of the Blizzard look and feel that the club has had over the last 50 years.  We have designed our logo as a traditional crest, in better keeping with soccer clubs around the world.  The bold B in the center of the crest is the focal point and bears a resemblance to our logo in the 80s.  We have also established a new color palette to include our signature Blizzard orange which we have paired with dark grey and a pale blue.  We believe this new logo provides Blizzard with a modern and fresh look and better reflects the exciting direction we are headed as we grow our Club in Calgary.
Effective immediately we will utilize our new Club logo on our website and our social media streams.   We are also excited to show off our new branding on the wall of CWSC Field 4 which will be unveiled this week. Calgary Blizzard will be introducing new Club Kits in 2019.  We are currently considering opportunities for corporate sponsorship on our jerseys and encourage any interested parties to contact Alan Rickwood/Diogo Raposo to discuss further.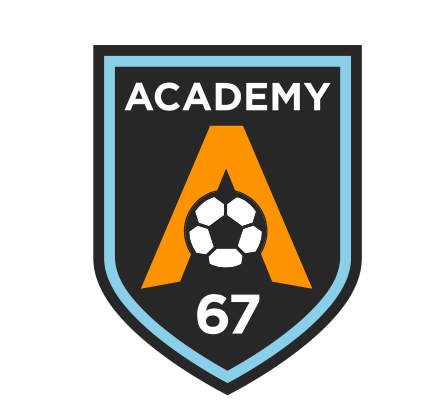 Academy 67 is a new academy that will provide individual skills training programs to all players in Calgary.  Academy 67 will provide a fun and professional learning environment to give individuals the opportunity to maximize their potential.  Academy 67 will be run separately from Blizzard Soccer Club; however, it will be led by the Blizzard Technical and support staff.
Academy 67 will offer a variety of programs throughout the year with our first program offerings starting in November. For more information on Academy 67, please visit www.academy67.ca
Registration is now open at https://calgaryblizzard.powerupsports.com; Programs include:
U14-U17 Group Training – Wednesdays 5:30-6:30 p.m.
U11-U13 Group Training – Fridays 5:00-6:00 p.m.
U7-U8 Roots Academy – Sundays 8:30-9:30 a.m.
Shooting Gallery U11-U17 – Sundays 3:30-5:00 p.m.